Fireside
Hey everyone,
Paul already told you something about our future plans last time, I would love to share something I have worked on the past week!

With the start of the development, we started working on new game design ideas! We decided to add a new location. A small house which should function as a home for the player. My task was to come up with some initial concepts for this location! Developing concept art is always fun. Basically, you are turning your own ideas into a real thing! When I work on concept art, I start with writing down some facts about what I want to create. Even before that, I wrote down some questions:
What should this location be used for?
How should this location feel?
Afterwards, I started with a simple list of facts:

Being outside is important
Nature is part of your home
Balance between man and nature
It should be a single screen (e.g. same as campsite)
The player should be able to see his progress
The player should be able to go on a journey
Home should feel more comfy with progress of the game
After this was done, I started looking for games, movies, and pictures which feature similar locations to use as references. Games like Robin Hood: The Legend of Sherwood, Castle Crashers and Moon Hunters also provide a small base or similar locations for the player.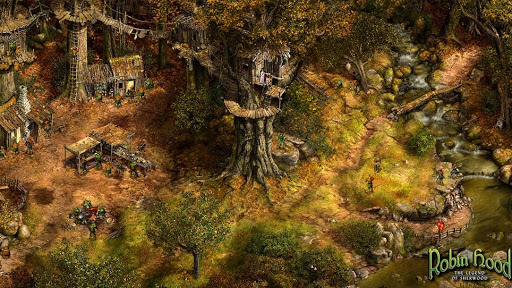 Robin Hood: The Legend Of Sherwood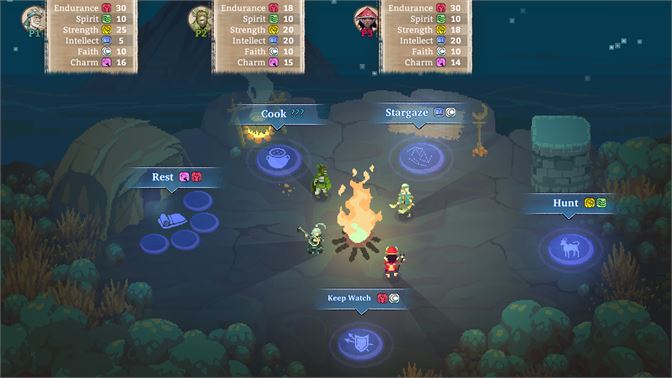 Moon Hunters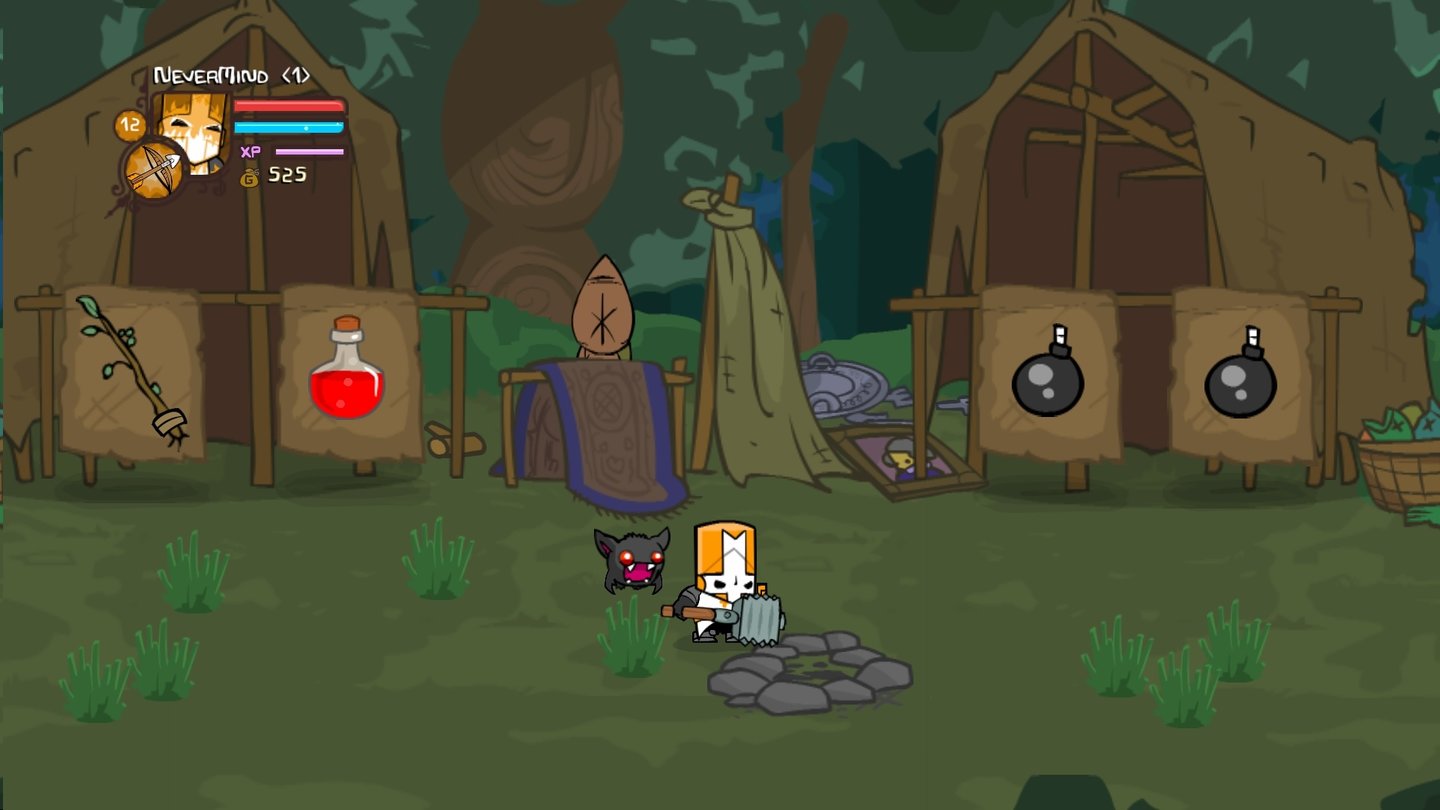 Castle Crashers
These provide a comfortable feeling, are less stressful than other locations and they offer some possibilities to interact with the world and prepare for your next journey.
Now things are getting real - the first concepts!

First Concepts
The red and blue dots indicate spots for future which will be when progressing in the game. The idea behind them is still in progress!

I already like the perspective of the location. The campfire serves as a visual connection to firesides which you may stumble upon during your journey. The third concept felt fitting - a small river and some trees near your house capture the mood I am looking for pretty well. I wanted to add some more nature elements to the next ones.
Round two!



More Concepts
Concept number 5 already has some of the features which I would like to see - trees, a stable cabin and some benches! I still like the river in concept number 3... but enough concepts for now.
I presented my concepts to my team and gathered some feedback. The following weeks will be used to iterate on the current concepts and develop a first prototype. And that´s it for this week!

Thanks to everybody who joined our Discord lately. We are really happy to see people having interest in Fireside! Feel free to join our Discord if you would like to provide some feedback or if you would like to get more frequent updates.



Fireside Discord
If you have interest in a specific topic, feel free to post a comment!
Stay safe and have a great day!
Files
Fireside_PostJamUpdate.zip
Play in browser
Apr 11, 2020